CRIMSON ROSE BAND
Schedule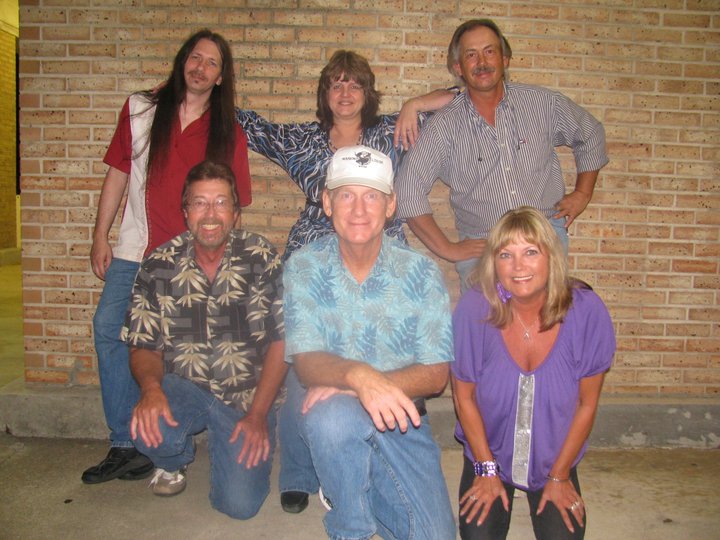 ---
Thanks for all the support you have given us over the years. We hope you continue to enjoy our music as much as we enjoy performing for you all.
Crimson Rose plays a variety of music, depending on the place we are playing at. This way, we are not locked into one particular style of music.
Be sure to check out our Links. We have posted new YouTube videos from 2012 and links to some of the places we play at. If you have a link that is not included, be sure to let us know!
2013 Schedule
January 26 - DO DROP IN (Mountain City, TN)

February 8 - NEWTON AMERICAN LEGION

February 15 - BOONE MOOSE LODGE (Valentine's Dance)

February 16 - LOUIE'S BAR & GRILL (Shelby)

February 23 - CATAWBA ZODIAC

March 2 - PARTY PLACE & EVENT CENTER (Saluda)
March 9 - SPARTANBURG PARENTS WITHOUT PARTNERS
March 16 - BRACKETT CEDAR PARK (Fundraiser for Rita Canipe, our bass player's sister. Address is 4953 Casar Road, Lawndale. Doors open at 6 pm. Band plays from 8 til 12. No cover charge, donation only. Fish, chicken and BBQ plates available. Proceeds to help with medical bills.)
March 23 - BRACKETT CEDAR PARK
March 30 - SHOAF'S WAGONWHEEL (Salisbury)

April 12 - LOUIE'S BAR & GRILL

April 13 - SILVER SPUR (Love Valley)

April 20 - SHOAF'S WAGONWHEEL

May 3 - CHARLOTTE HIGHLIGHTERS (Sock Hop)
May 10 - NEWTON AMERICAN LEGION
May 11 - PARTY PLACE & EVENT CENTER
May 18 - CATAWBA ZODIAC (Sock Hop)
May 24 & 25 - DO DROP IN
May 31 - STATESVILLE ZODIAC

June 7 - LOUIE'S BAR & GRILL

June 8 - SILVER SPUR

June 9 - PRIVATE PARTY (Wedding Reception)

June 15 - PARTY PLACE & EVENT CENTER

June 21 - NEWTON AMERICAN LEGION

July 13 - SPARTANBURG PWP (Independence and Veterans Recognition - Dance held at the VFW, 325 Carolina Drive Ext. Covered dish supper at 7 and band plays from 8-11. Dress for this dance is casual)
July 19 - HICKORY VFW POST 1957
July 26 - CHARLOTTE ZODIAC (Sock Hop)
July 27 - CATAWBA ZODIAC

August 2 - CIRCLE J FARM HORSE & MUSIC PARK (Mooresboro)

August 24 - CATAWBA ZODIAC

August 30 - SILVER SPUR

August 31 - SHOAF'S WAGONWHEEL

September 6 - NEWTON AMERICAN LEGION (Bring snacks for your table)
September 13 - DO DROP IN
September 14 - TRADE GRIST MILL (Trade, TN)
September 20 - LOUIE'S BAR & GRILL
September 21 - CATAWBA ZODIAC (Bring snacks for your table)
September 28 - SALUDA PARTY PLACE & EVENT CENTER

October 4 - NEWTON AMERICAN LEGION (Bring snacks for your table)

October 5 - SHOAF'S WAGONWHEEL

October 12 - SILVER SPUR (Chili Cook-Off)

October 18 - HIGHLIGHTERS (Anniversary Dance)

October 25 - DO DROP IN
October 26 - DO DROP IN (Halloween Dance)
November 1 - BOONE MOOSE LODGE (Halloween Dance)
November 8 - NEWTON AMERICAN LEGION
November 15 - LOUIE'S BAR & GRILL
November 22 - STATESVILLE ZODIAC
November 23 - SHOAF'S WAGONWHEEL
November 30 - CATAWBA ZODIAC

December 13 - NEWTON AMERICAN LEGION

December 20 - HIGHLIGHTERS (Christmas Dance)

December 21 - MARION MOOSE LODGE (Christmas Dance)

December 27 & 28 - DO DROP IN

December 31 - DO DROP IN (New Year's Eve Dance)